Searching for a Dignified and Trustworthy Roofing Contractor in Bealeton?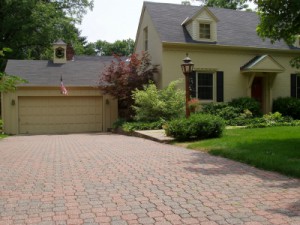 There is a lot that you can learn from our roofing contractors at My Roofer, LLC. It is our goal to provide you and your family with quality roofing services. We're always available, trustworthy and very reliable. Call and find out why we have been successful for the past 20 years.
We thrive to strengthen the community by helping out local charities giving back all that has been given to us over the years. Our employees follow trade codes and regulations set by the state of Virginia. Let us give back to you.
One of the more popular services that we offer is power washing. Pressure washing the home, driveway or deck is way to get years worth of dirt off of them and make them look like brand new construction. Pressure washing is one of the most cost effective ways to dramatically improve the appearance of your property.
As a professional pressure washing contractor, we help keep families and pets safe by using an environmentally friendly solution that is non-toxic. Sure you can wash off your siding with soap and water but why go through all the trouble and pain?
Bealeton Roofing Contractor
It is your responsibility to take care of your home's interior and exterior. By keeping up with the maintenance, you're actually adding to the value of it. Our roofing contractors can help add to your home's value too by:
Repairing bad flashing
Replacing missing shingles
Sealing up leaks
During the rainy season here in Virginia, a leaking roof can cause a lot of damage. Your losses can be in the hundreds if not thousands if the problem is not taken care of immediately. By overlooking the problem and thinking that it will go away on its own, will only make matters worse.
One of the things that you should be on the lookout for is contractors who have a permanent business in the area. You'll like to know that My Roofer, LLC has been in business for two decades now.
Bealeton Roof Repairs
Sometimes a problem will get too big for you to do on your own. When your roof becomes too overwhelming and not able to be kept up with, call in the experts and be safe on the ground instead of on top of a step-pitched roof.
By staying on the ground, you're preventing possible injuries. Climbing up and down ladders and scaffolding can be a scary venture. That's why we offer our roof repairs. Let us do all of the hard work for you.
For more information about our Bealeton roofers, call My Roofer, LLC and schedule an appointment. You'll actually be making the right decision for the future of your home.
What Bealeton Homeowners Are Saying About Us
My Roofer LLC appreciates your feedback. Please give us more time to collect your reviews and they will be displayed below.
---
Recent Articles
Why Choose Metal Roofing For Your Culpeper Roof Replacement

If you are considering a new roof for your home in the Culpeper area, metal roofing is becoming a popular choice and has many benefits. This article will reveal all the reasons why choosing a metal roof for your next professional roof replacement could be the best thing you ever did for your home. Keeping…

Read More

5 Common Signs That It's Time To Replace Your Old Roof

Most homeowners start to suspect that they need a new roof only after they notice a serious leak in their ceiling, but there is a bit more to it than that. While a leak in your roof is a serious issue, it could also be caused by a number of different factors. The trick is…

Read More

If you are looking for a Bealeton Roofing Repair & Exterior Improvement Company then please call 571-533-7177 or complete our online request form.