Your Local Bristow, VA Roofing Contractors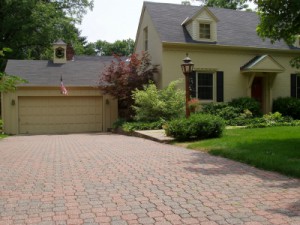 If the wind, rain, snow, sun, or other weather conditions have damaged your roof, you'll need to contact a professional roofing company as quick as possible. The first thing you will need to do is get your own roofing inspection done that will assess the storm damages.
If the damage is extensive, you'll also need a roofing contractor experienced to rebuild your roof entirely. A roofing company like My Roofer, LLC is preferred in these situations because we have all the experience necessary to repair extensive roof damages.
My Roofer, LLC is a roofing repair contractor in Culpeper specializing in Bristow area roof repairs, replacements, and new roof installations. We also offer professional roof inspections in Bristow. We'll be happy to handle both large and small roofing projects.
appearance of your property.
Roof Repairs in Bristow, VA
Even if your roof structure is brand new, a damaging storm or a large tree limb falling can seriously destroy your roof. It is unfortunate, but accidents like this happen all the time.
Whether your roof is damaged by storms or by some other cause, you need your roof repaired as soon as possible. Leaving the roof damaged and unprotected will only make the matter worse, causing more damage to the underlying roofing materials.
Our expert roofers provide the following services to Bristow and surrounding area residents.
Residential Roofing
Roofing Repairs
Re-Roofing
Roof Replacement
New Roof Installation
Roof Repair Emergencies in Bristow, VA
If you ever need help, give us a call at My Roofer, LLC. We may be able to get your permanent roof repairs done quickly. If the area was hit by a storm and others have called before you, we can at least come out and help you with temporary repairs until we can get your permanent roof repairs done.
It is always best to have a professional roofer make temporary repairs for you. This type of work needs to be handled correctly to avoid further problems from water damage.
What Bristow Homeowners Are Saying About Us
My Roofer LLC appreciates your feedback. Please give us more time to collect your reviews and they will be displayed below.
---
Recent Articles
Roof Repair FAQ For Culpeper

It always pays to learn from the questions of others, especially when they're answered by roof repair experts like ours here at My Roofer, LLC in Culpeper. With a little knowledge, it's easier to spot roof problems and know what to do when you find them. Roofs aren't going to last forever, though many can last…

Read More

Why Choose Metal Roofing For Your Culpeper Roof Replacement

If you are considering a new roof for your home in the Culpeper area, metal roofing is becoming a popular choice and has many benefits. This article will reveal all the reasons why choosing a metal roof for your next professional roof replacement could be the best thing you ever did for your home. Keeping…

Read More

If you are looking for a Bristow Roofing Repair & Exterior Improvement Company then please call 571-533-7177 or complete our online request form.