Amazing Roof Inspections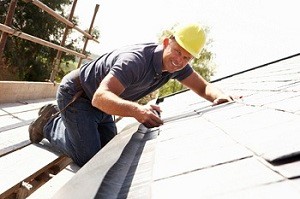 Before putting money down on that house you're ready to buy, make sure that you have a roof inspection done to it first. My Roofer, LLC does inspections professionally. We can make sure that your future house doesn't have thousands of dollars in roof damages. We'll be able to outline any problems and repair all that's needed to ensure better comfort for you and your family. They are a great way to make sure that your roof is in the best condition possible as well as helping to lower energy costs.
Efficiency
A secure roof is an efficient roof, bit how do you know that you have one? It's simple; My Roofer, LLC can perform an inspection on it and provide you with the details as to the condition. It's one of the best investments that you'll ever make in regards to your home.
Safety
At this moment, your safety could be compromised. A damaged roof is nothing more than a ticking time bomb. If your roof is older, it can give out at any moment damaging the interior and injuring family members in Culpeper.
Importance
Protecting your investments is just one of the things that our inspections do. After a home is built, a roof will last several decades without showing any signs of trouble, then out of the blue; your roof will become your worst nightmare and that's why inspections are so important.
Benefits
Any inspection to the roof should occur annually. This will be beneficial to the roof as well as yourself. You'll find that through our inspections, you no longer have to live with questions about your roof and the following benefits:
Saves money on replacements
Makes home energy efficient
Enhanced Comfort
When your damages are brought to light, they can be repaired in a timely fashion making your home more comfortable to live in. My Roofer, LLC is fast, convenient and always on time. We'll work around your schedule in order to get the repairs completed.
Certification Benefits
There are many benefits for homeowners who have taken advantage of our inspections. We're certified, licensed and insured for your safety and well-being. When you call on us for a service; we want you to make sure that:
Your roof is covered by a warranty or insurance policy
The roof can withstand extreme weather conditions
There is a lot that a roof inspection can do for the home. If you want to find out more, call to schedule one with us and see why so many homeowners come back each year for them.
Recent Articles
Prepare For Winter With A Roof Inspection In Culpeper

There are advantages to having a professional roof inspection before winter arrives in Culpeper. Inspections can tell you everything there is to know about the structure of your entire roof so you know what to expect from it in terms of longevity. You can have a roof inspection done after storms to ensure you have…

Read More

Need A Roof Inspection In Culpepper? Why You Want A Professional Inspection

Have you ever tried to get up on a rooftop to inspect it? Perhaps you have. If you are well balanced, young, and fit, then you will probably have no problem. How about getting up on a roof top to make repairs while carrying up a bunch of heavy tools and equipment and stacks of…

Read More

If you are looking for Comprehensive Roof Inspections then please call My Roofer, LLC at 571-533-7177 or complete our online request form.