In Need of a Reliable Roofing Contractor in Dale City?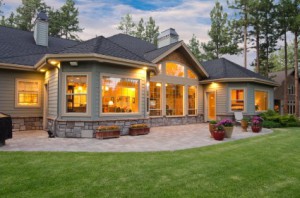 If you've lived in Dale City long enough then you know that there are several attractions that keep you coming back for more such as Johnny's Fun Center, Laser Quest, Potomac Mills and My Roofer, LLC. Yes you heard right; we are the roofers that have had our presence known in the area for quite some time. Call and be a part of our roofing family, today.
Dale City Roof Repairs
Weather can be to blame for lots of roofing damages in the area. They say that when it rains it pours. That tends to be an understatement at time as the rain and storms can get so bad that they will have a greater affect on the roof.
What to do if you have roof damages:
Schedule an inspection
Take a visual look for missing or broken off shingles
Check attic for water damage
Let's face it; your roof is the only thing that's protecting you from the outdoors. It's a part of the overall structure of the home that connects everything together. Contact our Dale City roofing contractors today and have scheduled roof repairs done to ensure that you will no longer be in such a predicament.
Dale City Roof Inspections
There are three main areas that are checked during a roof inspection. The inspection to a roof helps homeowners gain a better grasp on dealing with tier roofs. An inspection can save you time and a lot of money.
Main areas that are checked:
From the attic area; we are able to tell if you have roof damages or not. Dark water stains indicate that there is a problem going on with your roof. We closely check around the chimney and valleys of the roof too. Dry wood indicates an old leak. We can reassess during a heavy storm to make sure that the same spot is not being affected.
Dale City Roof Replacement
Many may think that the idea of a roof replacement is silly and worthless. That is way far from the trust as a roof replacement can grant you a more comfortable living arrangement without all of the stress. Living with a bad roof is like living under a pile of fragile bricks.
There are plenty of benefits that a roof replacement can offer you. You'll be happy to know that safety if the main benefit. No more will you have to worry about your roof when heavy winds pick up. Now you'll feel more secure.
Our roofing contractors are comprised of a team that knows the ins and outs of roofing. If you want to increase the value of your property while gaining a better roof; call the roofing professionals today!
What Dale City Homeowners Are Saying About Us
My Roofer LLC appreciates your feedback. Please give us more time to collect your reviews and they will be displayed below.
---
Recent Articles
CertainTeed Roofing Systems, A Top Choice In Culpepper

Is your roof in Culpepper ready for replacement? Are you looking at shingle products and trying to decide? If so, you need to seriously consider CertainTeed roofing products. PG Exteriors works with the best roofing products in the industry. Many homeowners in Culpepper have asked us to install CertainTeed roofs. They come with some of…

Read More

Need A Roof Inspection In Culpepper? Why You Want A Professional Inspection

Have you ever tried to get up on a rooftop to inspect it? Perhaps you have. If you are well balanced, young, and fit, then you will probably have no problem. How about getting up on a roof top to make repairs while carrying up a bunch of heavy tools and equipment and stacks of…

Read More

If you are looking for a professional roofing contractor in Dale City call My Roofer, LLC at 571-533-7177 or complete our online request form.