On the Hunt for a Roofing Contractor in Sterling?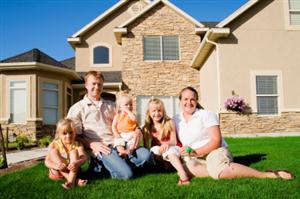 You can bet that My Roofer, LLC are the roofing contractors you're looking for. For over two decades we have been providing our roofing services to patrons in the Virginia area. We can help your roof and exterior when it needs.
One of the ways in which we modify an exterior is through skylights. Skylights can make a gloomy room bright and provide a panorama of stars in your bedroom. There are so many benefits of a skylight that you'll wonder why they aren't in every home.
When a skylight is opened, it creates an updraft allowing the stale air to escape from the home. This can be done year round and times when a room becomes unbearable in temperature. We can make your home cozy and a lot more comfortable.
Years ago, skylights were only single-pane pieces of glass that were dangerous and too expensive. Today there are new skylights that are lightweight and not made from glass so they are much safer to have in the home.
Sterling Roofing Contractor
Contact the roofing contractors from My Roofer, LLC if you are in need of deck repairs. A deck repair can make your outdoors enjoyable and safer to be on. A damaged deck is no place where the children should be playing because a damaged deck is a threat.
Sealing out the moisture on a deck will prevent damages from occurring. Our roofers will prepare your deck for next summer by replacing damaged boards and resealing it. You can't do anything with a deck that's damaged.
Your deck is an investment that you need to maintain. A deck, as well as the roof, is two items on the property that are prone to damages as they are exposed to weather extremes. For instance, a hot day of dry sun can fade a deck and warp the planks.
Sterling Roof Repairs
Roof repairs happen because of aged roofs. The older the roof the bigger the problem. We have come across a lot of roofs in our lifetime where repairs were no longer need. That's because the homeowners didn't take the time to have them maintained.
Example of maintenance for a roof:
Roof inspection
Replace badly worn shingles
Have gutters guards installed
If a roof repairs is in your near future, you can always count on our Sterling roofers. For the past 20 years we have been doing roof repairs on all types of roof tops in the area. We want to help make your roof work for you so don't delay those repairs any longer.
What Sterling Homeowners Are Saying About Us
My Roofer LLC is rated 5 /5 based on these 1 happy customer reviews
---
My roofer was showed up on time. Did his assessment - made his recommendations - we had a contract in less than 30 minutes. This contract included a discount because my next door neighbor was going to have his gutters replaced also. They promised to have the job completed by Friday - and it was. I would totally recommend them to others. I'm a satisfied customer!!

---



Recent Articles
Prepare For Winter With A Roof Inspection In Culpeper

There are advantages to having a professional roof inspection before winter arrives in Culpeper. Inspections can tell you everything there is to know about the structure of your entire roof so you know what to expect from it in terms of longevity. You can have a roof inspection done after storms to ensure you have…

Read More

Fairfax Roof Repairs: Recondition Your Overall Roofing

Before the rainy or winter season sets in, you have to check your roofs for any damage or leakage. Fairfax Roof repairs must be done in order to keep your home warm and dry as possible. Of course, you do not want to encounter several problems that can be so irritating and can cause damages…

Read More

If you are looking for a Sterling Roofing Repair & Exterior Improvement Company then please call 571-533-7177 or complete our online request form.