Dumfries, VA Roofing & Exterior Services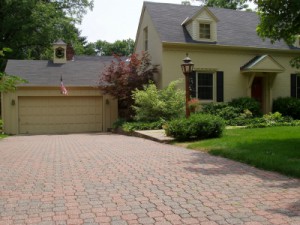 When your roof needs repair, whether it just one missing shingle or the whole thing, you could be experiencing some damages from leaking. On top of leaks, you could be exposed to mold or mildew and even algae and other problems if the conditions are right.
At My Roofer, LLC, we know what it means when you need roof repairs. We know how frustrating it can be and how stressful, especially if the damage was done by a storm or your roof is in pretty bad shape. Your roof protects you and your belongings as well as your loved ones whether they live there or are just visiting.
That's why our jobs are important to us here at My Roofer, LLC. We want to be sure you know you can trust us to give you honesty, integrity, and quality services. Our team is ready to help you when you need us.
Our roofing company is based out of Culpeper. We serve the Dumfries area and many other communities nearby. Call us when you need an experienced roofer you can trust.
Professional Roof Repair Experts in Dumfries
There are plenty of times when a storm knocks down dead tree limbs or the wind damages a roof. If you've had a problem and you need someone right away to come out and make temporary repairs, we can help you to get it fixed up until the time your roof will be replaced or permanently repaired.
Let us help you repair your home, and we'll show you what it means to find a company who genuinely cares about customers.
Roof Replacements In Dumfries
Your roof structure expands and contracts constantly every day and night. When the warm day sun heats up the temperature, your roofing materials expand, then at nightfall the temperatures cool off and the materials contract.
This constant back and forth movement along with other element exposure will cause shingles to crack given enough time. Your roof actually gets put under a lot of stress. You know how hot the attic gets, so it's easy to understand the truth of this.
Eventually, the shingles, flashing, and sealants will degrade to the point that the roof needs replacement. If it's that time for your roof, My Roofer, LLC has you covered. We can install a new roof of any type of roofing system you prefer.
What Bealeton Homeowners Are Saying About Us
My Roofer LLC appreciates your feedback. Please give us more time to collect your reviews and they will be displayed below.
---
Recent Articles
Fairfax Roof Repairs: Recondition Your Overall Roofing

Before the rainy or winter season sets in, you have to check your roofs for any damage or leakage. Fairfax Roof repairs must be done in order to keep your home warm and dry as possible. Of course, you do not want to encounter several problems that can be so irritating and can cause damages…

Read More

CertainTeed Roofing Systems, A Top Choice In Culpepper

Is your roof in Culpepper ready for replacement? Are you looking at shingle products and trying to decide? If so, you need to seriously consider CertainTeed roofing products. PG Exteriors works with the best roofing products in the industry. Many homeowners in Culpepper have asked us to install CertainTeed roofs. They come with some of…

Read More

If you are looking for a Dumfries Roofing Repair & Exterior Improvement Company then please call 571-533-7177 or complete our online request form.