Are You looking for a Roofing Contractor in Fairfax?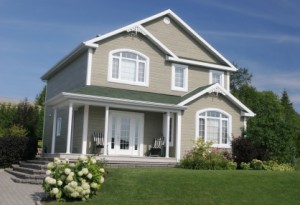 If there is a product that you need, you bet that My Roofer, LLC has it in stock. We're the roofing contractors that meet our customer's expectations and so much more. We can duplicate your missing shingles and match the vinyl siding with the other homes on the block.
Vinyl siding is a great choice for homes in the Virginia area due to the weather that it tends to endure. Vinyl is very durable and able to withstand the long cold winters along with the hot sweltering summers. Vinyl siding is also much less inexpensive than other siding methods.
You'll appreciate our other service too as we offer pressure washing. Pressure washing can get your siding 100% clean without damaging the siding. Our solution is non-toxic; meaning it will not harm your pets, grass or children for that matter.
From the very best in pressure washing to quality roofing work we do it all. You can't stop the unbeatable services that you'll receive from My Roofer, LLC. We deliver what we like to call customized services.
A customized service is one that's mean for you and you only. We cater to your needs and give our customers all they are looking for. Call today to schedule an appointment and meet with our friendly, helpful representatives.
Fairfax Roofing Contractor
Finding the right roofing contractors to fulfill your needs takes a lot of research and time. You can't just hire the first guy you find out on the street who mentioned he does roof inspections. That guy is more than likely not insured or licensed for that matter.
Roof inspections look for the following:
We will make sure that your roof is safe and secure and if it's not, we know who can repair it. We have the tools, equipment and capability to get the job done and get it done right. With an inspection, your roof will not need replaced any time soon.
Fairfax Roof Repairs
You know that you need roof repairs after your roof has been evaluated. Roof inspections and repairs go hand-in-hand. This is especially true after major storms blow in because storms leave roofs damaged and in need of repairs.
Another sign that you're in need of roof repairs is when the roof sags. This usually occurs in the middle of the roof as the structures becomes worn and the wood underneath is rotted. Your interior ceiling can tell a lot about the condition of your roof. Call the Fairfax roofers whenever you feel that it is time for roof repairs to your home.
What Fairfax Homeowners Are Saying About Us
My Roofer LLC is rated 5 /5 based on these 1 happy customer reviews
---
My Roofer provided a comprehensive solution to my deteriorating wooden portico roof, moulding and fence that was well-tested and proven during Hurricane Sandy.

---



Recent Articles
If you are looking for a Fairfax Roofing Repair & Exterior Improvement Company then please call 571-533-7177 or complete our online request form.