Professional Roofing Service in Gainesville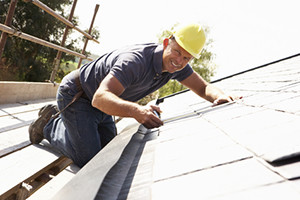 My Roofer is the best choice for homeowners in Gainesville and the surrounding Virgnia area. When it comes to dependable and skilled service from professionals, we are dedicated to providing you with high quality craftsmanship and efficient, affordable work. We specialize in residential roofing systems and flashing components, and supply all of our clients with only the best products in the industry from reputable manufacturers that you know and trust. Our clients consistently have the highest level of satisfaction anywhere in the roofing business. Experience the My Roofer Difference today!
South Central Virgnia Roofing Experts
With My Roofer, you get comprehensive roofing service that covers all phases of the job from design, to deliver, to implementation – one company does it all. Having your roof installations, maintenance, inspections, and repairs performed by anything but a licensed and insured contractor can lead to disaster and end up costing you significantly in the long run. A skilled roofer will be able to easily identify any problems with your roof, and help you make the right choices for any and all of your roofing solution needs.
Complete Roof Repair
When storms hit and you experience damage on your roof, then it's important to respond right away. Roof damage is a pressing issue that can lead to costly repairs, destroy the value of your home, and compromise the safety and security of your family. Missing shingles, minor leaks, and damage from major storms are all problems that worsen over time and lead to complications that can be avoided through proper roof maintenance and repair. Getting the service of an experienced roof repair professional is an important part of keeping your home safe and preserving its value.
Great Roofing Products
when it comes to giving your home ultimate protection, you want options. At My Roofer we offer several different roof types from reputable manufacturers including GAF, Certain-teed, and Tamko Roofing Systems. Each of these distinguished companies make quality roofing products that last. Our products include:
Asphalt Shingles – Shingles are still the most popular type of roofing on the market today. Shingles can last for several years, are easy to maintain and replace and give your home a distinctive look.
Tile Roofing – Tile is extremely durable, comes a wide array of colors, shapes, and sizes, and will help set your home apart.
Metal Roofing – With metal roofing you get the best protection that money can buy. Today's metal roofs emulate the look and feel of other types of roofing and seems to last forever.
If you are looking for Quality Roof Products then please call My Roofer, LLC at 571-533-7177, or fill out our online request form.