Are You Seeking a Qualified Roofing Contractor in Herndon?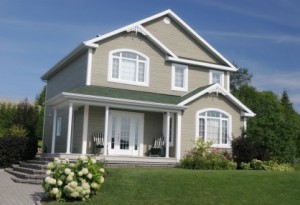 Herndon is the third largest town in the Commonwealth of Virginia. It is home to about 23,000 people. The downtown area offers high rises, industrial companies and also roofers that can turn your current roof into something more fitting for you and your family. My Roofer, LLC does replacement services for roofs and much more.
Herndon Roof Repairs
Roof repairs are one of the most important forms of scheduled maintenance for the home. You'll be able to keep up with the condition of your roof each year just by scheduling with us. The entire system has to work together in order to stay strong and solid.
Benefits of repairs:
Longer lasting roof
No future costly repairs
Professional maintenance
Remember, your home is only as strong as your roof. The more that you put into your roof, the more that you are going to get out of it. Depending on the age of your roof; you can call My Roofer, LLC for repairs as you'll witness quality roofing contractors first hand.
Herndon Roof Inspections
One of the most common mistakes that homeowners make is putting off periodic roof maintenance. When you put something like this off; you are almost guaranteed to have problems. Even newer roofs can benefit from a Herndon roof inspection.
A proper inspection to your roof should be very thorough and in detail. This will help see where any changes are needed. You can bet that My Roofer, LLC will make sure that your shingles, flashing and seals are inspected.
The main thing that an inspection is able to uncover is leaks. Leaks are the number one cause for roof replacements. Even the smallest of leaks can go undetected until it is way too late. The good news is that it's never too late when it comes to roof inspections from My Roofer, LLC.
Herndon Roof Replacement
The best time of year for replacing your roof actually depends on a number of factors. The condition of your roof should always be the most important consideration. If there are no imminent threats to your roof, you have time to decide when to replace it.
Factors to determine when to replace:
Budget
Weather
Roof can no longer take repairs
Not everybody has the luxury of replacing their roofs when they want to. There are plenty of reasons to have your roof replaced but money is the number one factor in the decision process. Before replacing the roof; make sure that it fits within your budget before calling our roofing contractors.
What Herndon Homeowners Are Saying About Us
My Roofer LLC appreciates your feedback. Please give us more time to collect your reviews and they will be displayed below.
---
Recent Articles
Common Causes of Roof Damage in Culpeper

Some of the causes of roof damage are connected to the type of roof you have. Whether you are trying to protect and extend the life of an existing roof or you want to protect a new roof, here are some of the main causes of roof damage. 1. Poor Maintenance. It is important to…

Read More

Need A Roof Inspection In Culpepper? Why You Want A Professional Inspection

Have you ever tried to get up on a rooftop to inspect it? Perhaps you have. If you are well balanced, young, and fit, then you will probably have no problem. How about getting up on a roof top to make repairs while carrying up a bunch of heavy tools and equipment and stacks of…

Read More

If you are looking for a professional roofing contractor in Herndon call My Roofer, LLC at 571-533-7177 or complete our online request form.