Nokesville, VA Roofing, Siding, & Exterior Services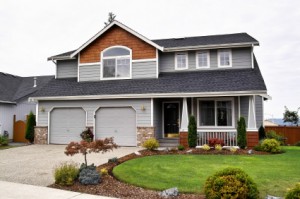 When you need help with your roof, new siding, or other exterior services, you can count on us. My Roofer, LLC is a roofing repair contractor in Culpeper offering exceptional service to Nokesville. Our professional roofers are dedicated to giving our customers outstanding service form the beginning of the project to the completion. From your first call to our office, you'll know that we care a great deal about our customers and why they put their trust in us.
My Roofer, LLC offers professional roof installation, inspections, repairs and replacements. As roofing experts, we can handle all sizes of residential roof services.
Residential Roofing
Cedar Roofing
Vinyl Siding
Pressure Washing
Deck Repairs
Skylights
Emergency Roof Repairs in Nokesville
If your home has been damaged suddenly, you need emergency roof repairs in Nokesville. When a homeowner has to face the upheaval and stress of dealing with storm damages, it is often difficult for them to find a contractor they can trust to take care of the damage with skill and honesty.
One of the most rewarding experiences we have here at My Roofer, LLC is to help people in this time of need. We are the rock you can lean on during times like these.
You may have just a few damages or even your whole roof destroyed. Whatever the case, our professional roofing contractors are here to help you. We will make your repairs as efficiently and quickly as possible so you can get your life back again.
Roof Leak Repairs
Temporary Roof Repairs
Emergency Roof Repairs
Roof Replacements
Residential Roofing Services in Nokesville
We specialize in residential roofing services in the Nokesville, VA and surrounding areas. If you need an experienced roofer you can trust, call My Roofer, LLC. Our professional roofing services include:
Roofing Repairs
Shake Roofing
Metal Roofs
Asphalt Shingles
Architectural Shingles
Dimensional Roofing
New Roof Installation
Roof Replacement
Roof Inspections
What Ashburn Homeowners Are Saying About Us
My Roofer LLC is rated 5 /5 based on these 1 happy customer reviews
---
Todd was absolutely fantastic in contacting and staying in touch with me throughout the process. He was very professional, courteous and friendly. He performed a great job and I was very pleased with how he did the job. Todd gave a great price and service that beat out others that contacted me. I would "HIGHLY" recommend using Todd with My Roofer; you won't be sorry!

---



Recent Articles
Talk Like a Pro: Roofing Terms for Culpeper Homeowners

Nobody expects Culpeper homeowners to be proficient in the different terms used in the roofing industry, but by learning a few key terms homeowners can save time, hassle and money. By knowing the correct terminology, you can communicate more clearly with your Culpeper roofing contractor, describe things precisely and be sure that you are purchasing…

Read More

Common Causes of Roof Damage in Culpeper

Some of the causes of roof damage are connected to the type of roof you have. Whether you are trying to protect and extend the life of an existing roof or you want to protect a new roof, here are some of the main causes of roof damage. 1. Poor Maintenance. It is important to…

Read More

If you are looking for a Nokesville Roofing Repair & Exterior Improvement Company then please call 571-533-7177 or complete our online request form.