Do You Want a Roofing Contractor in Reston?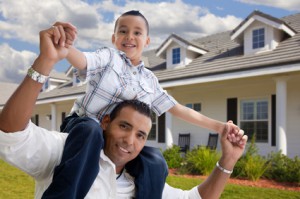 Reston, an internationally planned community founded in 1964; it still stands today as a home to many businesses including My Roofer, LLC. We have been the premier place to go for all types of roofing services. We make sure that our customer's needs and wants are a number one priority. When you need a family operated roofer; you can be sure that you'll get personalized roofing at a price you can afford.
Reston Roof Repairs
A part of a roof restoration is painting which will instantly add more value to the home. It will give your home the proper appeal and character that you want and deserve. It's very important that you keep up with the paint work on your roof for the following reasons:
Roof repairs are one of the most important forms of scheduled maintenance for the home. You'll be able to keep up with the condition of your roof each year just by scheduling with us. The entire system has to work together in order to stay strong and solid.
Resistant to chipping
Prevents foreign growth
Water resistant
Common problems that are associated with the roof are cracked and broken tiles. Our roofing contractors can have them replaced in no time at all through our roof repairs.
Reston Roof Inspections
We get asked a lot about why a roof inspection is necessary. We respond to our customers by asking them when was the last time you had your roof checked. Even if your roof doesn't look damaged; you can have a small problem turn big very quickly.
There are many reasons for having a roof inspection done. It is a good idea to have a professional take a look at your roof, even if the damages are not noticeable. We specialize in protecting homes and keeping families safe.
Even if you are the most experienced DIYer, you should never be up on your roof for any reason. That's what we're there for. Our roofing professionals are able to spot areas where problems are most likely. We have the experience when it comes to locating problems on your roof.
Reston Roof Replacement
Once you pass through your rainy season of the yea; you may think that your problems are all over. How much had you had done to your roof prior to the rainy season to prevent major issues from occurring? If you had put the minimal amount of effort into your roof you can bet that it's going to need replaced.
Factors that determine replacing the roof:
Age
Missing asphalt shingles
Interior walls touching the roof
There are lots of deciding factors that go into a roof replacement. Before having yours replaced; make sure that you have an inspection done. Our Reston roofing contractors can provide you with Grade-A inspections to alert you whether or not to replace your roof.
What Reston Homeowners Are Saying About Us
My Roofer LLC appreciates your feedback. Please give us more time to collect your reviews and they will be displayed below.
---
Recent Articles
Roof Repair FAQ For Culpeper

It always pays to learn from the questions of others, especially when they're answered by roof repair experts like ours here at My Roofer, LLC in Culpeper. With a little knowledge, it's easier to spot roof problems and know what to do when you find them. Roofs aren't going to last forever, though many can last…

Read More

CertainTeed Roofing Systems, A Top Choice In Culpepper

Is your roof in Culpepper ready for replacement? Are you looking at shingle products and trying to decide? If so, you need to seriously consider CertainTeed roofing products. PG Exteriors works with the best roofing products in the industry. Many homeowners in Culpepper have asked us to install CertainTeed roofs. They come with some of…

Read More

If you are looking for a professional roofing contractor in Reston call My Roofer, LLC at 571-533-7177 or complete our online request form.