Searching for a Dependable Roofing Contractor in Warrenton?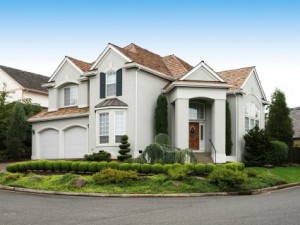 You can always find an excuse to call the roofing contractors at My Roofer, LLC. Our roofers are dependable, trustworthy and reliable. You won't waste your day waiting for our roofers to show up as we'll be there bright and early.
Sometime a good roofing product will show up on the market and become so popular that you just have to have it. This is the case with GAF. GAF roofing systems are known to be the best around as we're a certified dealer for GAF systems.
Before we because a GAF dealer, we had to show the company that we were worthy of selling their product so we had to show that we possessed the following:
Our reputation has been proven as we have over 20 years of experience. We offer quality roofing se4rvices at prices that you can afford. Our trucks are always stocked with parts and accessories in order to create a seal-proof roof.
Warrenton Roofing Contractor
In order to get the best roofing done on your home, you're going to need the best roofing contractors. That should be easy enough as My Roofer, LLC is reputable. We provide our customers with the following roofing services:
All of our services are top-notch. You'll really appreciate the look of your roof after we're through with it. A new roof is a lot more functional and attractive than the one that is currently holding your structure up. We're fast, thorough and detail always matters in our replacements. You won't be left with a dysfunctional roof for too long.
A replacement will also keep the home dry. Leaks are one of the most common types of roofing problems and plague roofs all over the area. A sealed new roof will not leak as maintenance for it will prevent it from ever happening.
Warrenton Roof Repairs
Repairs can mend a broken roof. Before calling it quits with your current roof, make sure that roof repairs can help to keep it going. Our repairs are a lot less expensive than replacing a roof which costs thousands of dollars depending on the type and structure underneath.
Types of roofing materials
Contact the Warrenton roofers that make magic happen on top of the home. Through roof repairs, your home will be more appealing and less of a safety hazard. Our goal is to deliver repairs instantly, safely and effectively. For more information about the types of repairs we do, please call 571-533-7177 .
What Warrenton Homeowners Are Saying About Us
My Roofer LLC appreciates your feedback. Please give us more time to collect your reviews and they will be displayed below.
---
Recent Articles
Prepare For Winter With A Roof Inspection In Culpeper

There are advantages to having a professional roof inspection before winter arrives in Culpeper. Inspections can tell you everything there is to know about the structure of your entire roof so you know what to expect from it in terms of longevity. You can have a roof inspection done after storms to ensure you have…

Read More

Why Choose Metal Roofing For Your Culpeper Roof Replacement

If you are considering a new roof for your home in the Culpeper area, metal roofing is becoming a popular choice and has many benefits. This article will reveal all the reasons why choosing a metal roof for your next professional roof replacement could be the best thing you ever did for your home. Keeping…

Read More

If you are looking for a Warrenton Roofing Repair & Exterior Improvement Company then please call 571-533-7177 or complete our online request form.