Seeking a Qualified Roofing Contractor in Prince William?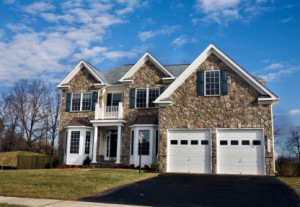 My Roofer, LLC has been delivering exceptional roofing services for the past two decades. We add more value to homes across the Virginia region and continue to do on a daily basis. So whenever you need licensed roofing contractors, you come to who your neighbors, family and co-workers come to when they require roofing.
Replacing your roof is one of the hardest things to do because saying goodbye to something that's been covering your home for the last 20 years is like losing an old friend. We're here to tell you that its okay and your new roof will have much more to deliver.
Older roofs will start to show their age whenever they stop being functional. If you notice water coming in through a leak, you're going to need a new roof. Another sign that you're going to need a new roof is seeing the sun peeking through your current one.
Sunlight peeking through the roof is an indication that your roof is showing its age and can no longer take repairs as it once could. We know a lot about roofing and replacements. So when you're ready, we have the roofers available to you.
Prince William Roofing Contractor
Our professional roofing contractors do not just do roofing but a whole lot more. Siding jobs are tough because getting the siding to line up can present certain challenges. My Roofer, LLC can install vinyl siding and have it up looking great.
Vinyl siding is:
Vinyl requires little maintenance. There is never a need to paint the siding so you won't have to worry about that. Also, keeping it cleaned only requires you to have it pressure washed once a year. Now that's what we like to call low maintenance.
Prince William Roof Repairs
Routine maintenance is something that a lot of us homeowners don't think about because we think that nothing will ever happen to our roofs. Contractors are not always going to be available so you need to be prepared to preserve your roof through minor maintenance like checking for leaks.
You can check for leaks by searching your attic for moisture instances. Moisture settles into the attic area and develops into a problem that stemmed from that small leak. This could lead to costly repairs if not taken care of ASAP.
You're probably well aware that living in Prince William brings in lots of rain during the spring. If you have even the smallest of leaks, that rain is going to be a problem. It can end up ruining your ceiling and interior fixtures.
What Prince William Homeowners Are Saying About Us
My Roofer LLC is rated 5 /5 based on these 1 happy customer reviews
---
Very professional. The crew was very clean, quiet, and quick. It has been a long time since I have had a contractor come over ON TIME, MOTIVATED, and PROFESSIONAL. A true triple threat of service. Keep up the good work. My wife and I truly appreciated it.

---



Recent Articles
Talk Like a Pro: Roofing Terms for Culpeper Homeowners

Nobody expects Culpeper homeowners to be proficient in the different terms used in the roofing industry, but by learning a few key terms homeowners can save time, hassle and money. By knowing the correct terminology, you can communicate more clearly with your Culpeper roofing contractor, describe things precisely and be sure that you are purchasing…

Read More

Common Causes of Roof Damage in Culpeper

Some of the causes of roof damage are connected to the type of roof you have. Whether you are trying to protect and extend the life of an existing roof or you want to protect a new roof, here are some of the main causes of roof damage. 1. Poor Maintenance. It is important to…

Read More

If you are looking for a Prince William Roofing Repair & Exterior Improvement Company then please call 571-533-7177 or complete our online request form.