Interested in a Roofing Contractor in Spotsylvania?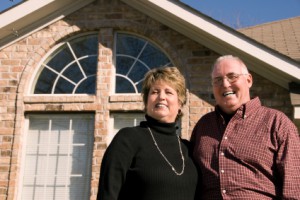 My Roofer, LLC are committed to being your roofing contractors of choice. We have that can do attitude and it shows through our many different services. We value team work because that's what puts the customer first.
We're trustworthy. We treat all of our customers the saame way. We treat them with the respect and dignity they deserve. We're locally owned which makes us a large part of the community and want our name to have a positive impact in your life.
Hard work and fun is what makes us so popular. We put hard work to the test each and every day that we're out on roofs in the Virginia area. We're not done until the job gets completed the way that you want it to be.
Customer satisfaction is what we provide to all our customers. If you are not happy with the roofing we do on your home, then we will re-do it until you are satisfied because it's our goal to deliver quality roof and exterior work.
Another thing that makes us so popular is our prices. We're competitively priced but you will always get more for your money when you choose us over the other roofs in the area. We'll give you great customer service and workmanship like you won't believe.
Spotsylvania Roofing Contractor
A chimney is a large part of your roof and the structure of the home. A chimney is what pulls the smoke away from the home and what Santa Clause drops down into during Christmas. Damages do occur to chimneys as they can be a major threat to the home. If they are happening to you, call the expert roofing contractors for help.
What to look for in a damaged roof:
Missing brick
Sediments in the fireplace
Smoke not filtering out from fireplace
It's hard to say just how bad your chimney is without an inspection. A roof inspector will thoroughly check your roof and chimney for problem areas and repairs what's needed from there.
Spotsylvania Roof Repairs
Roof repairs and maintenance can help an ailing roof. The life expectancy of a roof varies due to the type and nothing is more frustrating that a damaged roof. It can become your worst nightmare if not taken care of.
If not professionally taken care of, your roof will not protect you from inclement weather and bring in cold drafts during the winter when all you want to do is be cozy. A roof with gaps is normally due to poor installation.
If your Spotsylvania roof was installed by someone who wasn't licensed, then they were probably cutting corners to save a few dollars by poorly installing your roof. Now that roof repairs will cost you a lot more. Saving money on roofing means getting bad service!
What Spotsylvania Homeowners Are Saying About Us
My Roofer LLC is rated 5 /5 based on these 1 happy customer reviews
---
The workers were always on time. They worked until the roofing job was completed. the work was done in a professional manor with the best quality material.

---



Recent Articles
Talk Like a Pro: Roofing Terms for Culpeper Homeowners

Nobody expects Culpeper homeowners to be proficient in the different terms used in the roofing industry, but by learning a few key terms homeowners can save time, hassle and money. By knowing the correct terminology, you can communicate more clearly with your Culpeper roofing contractor, describe things precisely and be sure that you are purchasing…

Read More

5 Common Signs That It's Time To Replace Your Old Roof

Most homeowners start to suspect that they need a new roof only after they notice a serious leak in their ceiling, but there is a bit more to it than that. While a leak in your roof is a serious issue, it could also be caused by a number of different factors. The trick is…

Read More

If you are looking for a Spotsylvania Roofing Repair & Exterior Improvement Company then please call 571-533-7177 or complete our online request form.