In Need of a Dependable Roofing Contractor in Stafford?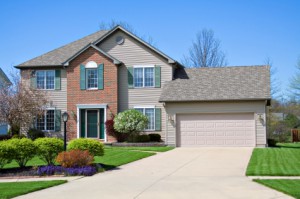 When do you need a roofing contractor? There are many reasons to call on our roofers at My Roofer, LLC. Our clients love the fact that we attend to their problems in a timely fashion. We're prompt and never make our customers wait because roofing damages are not going to get any better.
Another reason that our clients keep coming back for more is we care. Caring and listening to our customer's problems is what has created our reputation over the years and delivered customized services.
Customized services are built to help you. We don't give all of our customers the same kind of services because each problem is different and you have to attack each problem differently. We cater to your needs because we feel that you're special.
Experience has taught us that roofs especially older systems are prone to a lot of damages such as weather problems. Bad weather brings in lots of heavy winds and rain. Torrential rains can leave water damage causing the need for repairs.
Heavy winds, as we have seen from time to time are guilty of severely damaging out roof tops. A roof that has missing shingles happened, more than likely, because of wind. Having a roof with no shingles is like going through life with no clothes on.
Stafford Roofing Contractor
Before settling with one particular roofing contractor, you need to find one that best fits your needs. After all, it is he who makes such an impact on your roof. Roofing is a job where caution plays an important role.
Tips on contractors:
Contact referrals
Check BBB for complaints
If a roofer asks for money up front, you can guarantee that your roofing will never get done and that you'll be out of a lot of money. My Roofer, LLC will never ask you for any money up front and keep your costs low and affordable.
Stafford Roof Repairs
Metal roofs are sweeping the homes in the Virginia area. More homeowners are turning to metal roofs because they offer low maintenance. Once they are installed, you pretty much have a long-lasting roof, but sometimes damages happen to them.
A metal roof can become damaged in a storm. Large trees that surround the home can become threatening whenever the wind picks up and guess what those tree branches will do to your metal roof? Damage it!
When your metal roof in Stafford becomes damaged, call in the roofing pros that will provide you with superior roof repairs. We will instantly treat your roof and make it that practical covering you intended it to be in the first place.
What Stafford Homeowners Are Saying About Us
My Roofer LLC is rated 5 /5 based on these 7 happy customer reviews
---
Wonderful, fair price, happy creww has fin buy maintains great quality, even the owner gets down and dirty to help.... Cleaned up great, already had a beautiful roof out on last April now signing up for a deck...

---



You guys are awesome, have a wonderful team ready to work no lolligaging, but you can hear the have fun, the owner even gets on the roof to help out keeps his men hydrated and fed, keeps them focused but laughing... Very fair, friendly and did amazing at cleaning up.... 5 stars forsure

---



Todd made an inspection of my roof for problems I had with installation. He proved that installation was incorrect by another contractor in accordance with proper installation tech. He showed me what caused the roofing problems. He took the time to answer all my questions with his knowledge and examples from other web sites to back up his review. Thanks to Todd the problems will be solved.

---



The service was beyond excellent! Todd Shaffer was beyond nice. He explained everything he did, I had next day service, and he cleaned up before he left. Even advised of additional things I may want to address in the near future. I am truly a satisfied customer.

---



The owner was easy to work with, respectful, and really knew his business.

---



The workmanship was top notch, the customer service was great and i will gladly recommend My Roofer, LLC to anyone needing home improvement work done.

---



Recent Articles
Roof Repair FAQ For Culpeper

It always pays to learn from the questions of others, especially when they're answered by roof repair experts like ours here at My Roofer, LLC in Culpeper. With a little knowledge, it's easier to spot roof problems and know what to do when you find them. Roofs aren't going to last forever, though many can last…

Read More

Talk Like a Pro: Roofing Terms for Culpeper Homeowners

Nobody expects Culpeper homeowners to be proficient in the different terms used in the roofing industry, but by learning a few key terms homeowners can save time, hassle and money. By knowing the correct terminology, you can communicate more clearly with your Culpeper roofing contractor, describe things precisely and be sure that you are purchasing…

Read More

If you are looking for a Stafford Roofing Repair & Exterior Improvement Company then please call 571-533-7177 or complete our online request form.