Triangle, VA Roofing & Exterior Services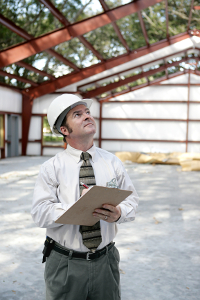 Making improvements to the exterior of your home may be just what you need to make it attractive and more valuable. Updating with siding installation, replacing the roof, repairing the deck, and pressure washing are all a part of home maintenance.
My Roofer, LLC, has helped many homeowners in Triangle with roofing and other exterior services. Homeowners in the area know they can depend on our quality services and competitive prices. Since we are a family owned and run company, we have a strong commitment to our community.
We are fully insured and licensed residential roofing contractors that have a history of dependability, integrity, and experience.
Our roofing company in Culpeper serves the Triangle area and many other communities nearby. Call us when you need an experienced roofer you can trust.
Roofing Services
Exterior Services
24/7 Emergency Roof Repairs
Roof Inspections
Roof Replacements
Siding Installation
Roof Repairs & Replacements In Triangle
No matter the materials of your roof, they will eventually degrade to the point they need to be replaced. When they become damaged and need repair all the time, it's best to go ahead with roof replacement.
Our roofers are experienced and qualified for all types of residential roof repairs and replacements. When you need a few shingles or you need the whole roof torn down and replaced, you can count on our Triangle roofing service.
Roof Inspections in Triangle
You may need a roof inspection done prior to purchasing a home, after you move in, or if a storm or some other issue has damaged your roof. Roof inspections can be done to obtain an accurate report for insurance claims and possibly for tax incentives or roof replacement.
At My Roofer, LLC, our expert roof inspectors can inspect your roof and provide you with the written documentation and information you need. This help you find hidden problems, locate sections of the roof or attic that aren't properly sealed, know what repairs you face, and what it would cost to repair or replace your roof.
If you need to hire a professionally licensed roofing contractor in Clifton, call My Roofer LLC today at 571-533-7177, or fill out our online request form.