Searching for a Dependable Roofing Contractor in Woodbridge?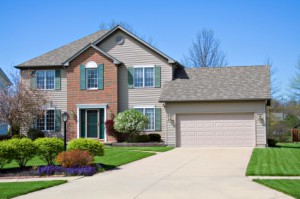 Located in prince William County, Woodbridge is a census-designated place which houses over 50,000 people. There are lots of things that one can do in the area such as enjoy the scenery, shop at local retailers and also take advantage of roofing services from My Roofer, LLC. We are the locally owned roofers who can save you lots of money.
Woodbridge Roof Repairs
Roofing is one thing that gets overlooked when it comes to the exterior of many homes. That is until it's too late. Whenever a homeowner ignores the fact they have a problem; their issues worsen and the problems gets way beyond their control.
Why call professionals for roof repairs:
Expert level diagnosis
Professional repairs
Done in a timely manner
You might think that you're the only one suffering through roofing problems at this instant, but you're not. Let our Woodbridge roofing contractors come into your life and change the way that you feel about your roof. We'll take care of you from beginning to end.
Woodbridge Roof Inspections
Performing a roof inspection with detailed checklists can help to lower your overall repairs bills. You can also extend the life of your roof, commercial or residential, from 15 up to 25 years. Most residential and commercial roofs should be checked out yearly.
We check for visible damages first. The first step in the inspection of your roof is to look for the obvious. This includes visual structural deformations, dirt and debris buildup, broken or damaged gutters and a lot more. A roof inspections will settle your frustrations and be able to tell why you're getting condensation into the attic area.
When a roof is not checked out yearly, interior damages can occur. This is due to a lack of maintenance which is necessary in keeping up with the roof. Water follows a path of least resistance which means the source of the leak may not always point out the direct location.
Woodbridge Roof Replacement
When it comes to replacing the roof; there are lots of great types available in today's roofing market. Choosing a roof type will depend on your finances, aesthetic appeal, and climate. Knowing the types is the first step in finding the right roof.
Types of roofing materials:
Fiberglass
Asphalt
Composition
Cedar
Slate
Tile
Whichever type that goes onto your structure will enhance the appeal as well as give the roof better value. If there is one thing that our Woodbridge roofing contractors do best; it's providing home and business owners with a roof they can depend on.
What Woodbridge Homeowners Are Saying About Us
My Roofer LLC appreciates your feedback. Please give us more time to collect your reviews and they will be displayed below.
---
Recent Articles
CertainTeed Roofing Systems, A Top Choice In Culpepper

Is your roof in Culpepper ready for replacement? Are you looking at shingle products and trying to decide? If so, you need to seriously consider CertainTeed roofing products. PG Exteriors works with the best roofing products in the industry. Many homeowners in Culpepper have asked us to install CertainTeed roofs. They come with some of…

Read More

Roof Repair FAQ For Culpeper

It always pays to learn from the questions of others, especially when they're answered by roof repair experts like ours here at My Roofer, LLC in Culpeper. With a little knowledge, it's easier to spot roof problems and know what to do when you find them. Roofs aren't going to last forever, though many can last…

Read More

If you are looking for a professional roofing contractor in Woodbridge call My Roofer, LLC at 571-533-7177 or complete our online request form.